Serving humanity since 2008
Noreen Zindagi Welfare Trust
A Mission to change the lives of Orphans and Homeless Children
They ask you, [O Muḥammad], what they should spend. Say, "Whatever you spend of good is [to be] for parents and relatives and orphans and the needy and the traveler. And whatever you do of good - indeed, Allāh is Knowing of it."

(Quran 2:215)
Noreen Zindagi Welfare Trust
Noreen Zindgi Welfare Trust® (NZWT) is a registered organization (Reg No. 1028/4V680) and our aim is to provide free food, shelter and education for orphan children,
Currently we have 40+ children who are under our care. They are provided food, shelter, clothing, education, and all other facilities needed for a child to thrive!
Our children get to enjoy their childhood just as much as other children.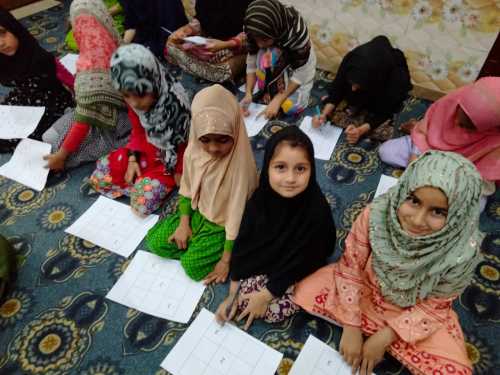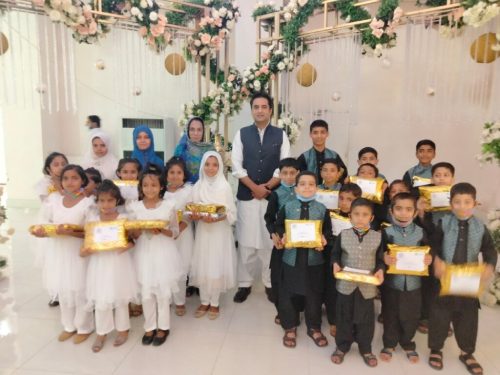 A child is admitted to Noreen Zindagi Welfare Trust (NZWT) through sponsorship. Before the admission, NZWT tries to connect with donors. Donors or Institutions accept the responsibility of the child for his/her entire life which is R.s. 12000 per month (R.s. 3000 for Education and R.s. 9000 for other necessities) which equals R.s 144,000 annually.
The child's progress report is sent on regular basis to his or her sponsor. We have chosen sponsorship as our primary means for helping children because we've found that pairing one child with one sponsor is the most effective way to receive consistent gifts from our donors…and therefore provide stable, ongoing benefits.
You can sponsor an Orphan by just R.s 12000 ($ 65) per month and help the child grow into an amazing individual.
All orphans sponsored by the scheme are individually selected by the management of NZWT. Only poor orphans (an orphan is a child whose father has passed away) are selected. A child's age, family size and living conditions are also looked at to assess need. We enhance the lives of child through education in schools. Upon sponsorship we will send you an information pack with details of the orphan you are sponsoring, such as their age, circumstance, schooling, information about their community .In addition, NZWT will continue to provide you with annual feedback updates on the child's wellbeing and school reports.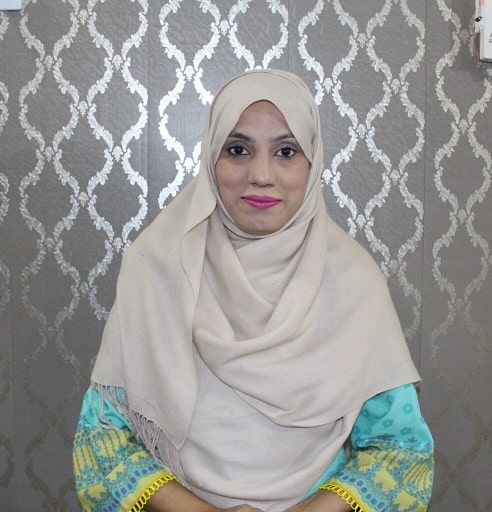 Assalam o Alaikum!
Welcome to our website and thank you for your interest and concern for helping needy and homeless children.
For the past years Noreen Zindagi Welfare Trust has been providing food, shelter, education and care to these children. The passing years have been challenging and also inspiring ones.
Please Get Involved and show support for these children. I am really thankful to all the donors, supporters, workers, volunteers and well-wishers for their help and support to build the Noreen Zindagi Welfare Trust.
Allah says in Quran: "And he it is who has made you vicegerent in the earth and has raised one over he other in degrees among you that he may try you in what he has given you." (Al-an'aam:165)
Jazak-Allah!
Fundraising is the lifeblood of Noreen Zindagi Welfare Trust, without which it wouldn't be possible to provide support to so many children around the country. It takes extraordinary people who want to do something, not just talk about it, to make our fundraising successful.
You can send donations to any of the following bank accounts
MCB Islamic Bank Ltd.
F-10 Markaz Branch, Islamabad
Account Title: Noreen Zindagi Welfare Trust
Account No: 1004059970001
Swift code: MCIBPKKI
IBAN: PK58 MCIB 0191 0040 5997 0001
Faysal Bank Ltd.
IBB Blue Area Branch, Islamabad
Account Title: Noreen Zindagi Welfare Trust
Account No: 3552301000003039
Swift code: FAYSPKKA112
IBAN: PK38 FAYS 3552 3010 0000 3039
You can also send your donations through Easypaisa and JazzCash to this phone number: 0335-5251175
You can call us at 0335-5251175 and we will come to pick the cheque from your place in Rawalpindi / Islamabad
Whether you have a query, want more information or just want to send us your comments, we'd love to hear from you. There are lots of ways to get in touch, as detailed below. Please remember however that if you want us to respond to your correspondence, you need to supply contact details.
+92-300-7730114
+92-336-5583376
House # 40, Street # 2, Phase 4-B, Ghauri Town, Islamabad, Pakistan
Follow us on Facebook, Instagram and YouTube